People
Matthew Sheffield, President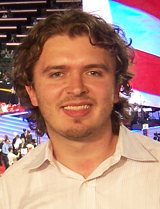 Matthew works with clients on strategy, web design and coding, workflow auditing, project management, public relations, content production and management, and brand promotion.
Prior to starting Dialog New Media, Matthew operated RatherBiased.com, a blog credited by the New York Times as being most influential in the CBS "Memogate" scandal which led to the ouster of veteran broadcaster Dan Rather. Founded in 2000, it was one of the first political or media blogs on the internet. Since then, he's worked with a variety of companies, campaigns, non-profits, and foundations to help them use media effectively.
Matthew has written extensively for various publications including the Washington Times, Washington Examiner, as well as NewsBusters.org, the popular media site he created in 2005 with the Media Research Center.
A featured speaker at many institutions and political groups, Matthew has been interviewed or cited by every major American newspaper, cable network and many magazines. He has a bachelor's degree in political science from Virginia Commonwealth University. Matthew lives in the Washington, DC area with his wife and daughters.
Michael Miller, Designer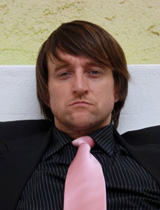 Based in New York, Michael is a Web/media designer and developer. He develops social media branding, user interface design, and a variety of print services. He's worked for clients ranging from The Wall Street Journal to American Express, as well as with advertising agencies and non-profits including the Media Research Center.
His love for media extends into music and video production. Performing under the stage name Mr. Shy, he is a singer, songwriter, and producer, and has had the pleasure of working in cutting-edge production houses and collaborating with Grammy Award-winning artists. When not designing media for clients, he produces original videos and album art (found at www.mr-shy.com).
Bill Hobbs, Brand Manager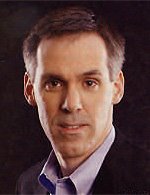 A recent addition to the DNM team, former Tennessee Republican Party communications director Bill Hobbs brings a quarter century of experience in journalism, media relations, communications, and politics.
During his time with the Tennessee GOP in the 2008 campaign cycle, Bill developed the party's first-ever full-time media/online communications strategy which contributed significantly to the Republicans taking both houses of the state legislature for the first time since 1886.
Prior to that, Bill was a media relations and social media marketing adviser for Belmont University in Nashville, Tennessee. He has also worked as a newspaper reporter, magazine writer, and as a magazine editor.